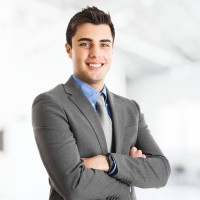 Corporate Law & Secretarial Services Corporate & Commercial law We provide expert services in Corporate Laws such as:
Incorporation of all types of companies and matters pertaining to Registrar of Companies;
Advisory services, drafting and documentation for setting-up of a WOS / JV Company in India or abroad;
Drafting and vetting of various commercial & Business agreements, deeds and documents such as joint venture agreement, shareholders agreement, share transfer agreement etc.
Amalgamations, Mergers, De-merger, Acquisitions and Takeover;
Advisory services on Companies Act, SEBI, Banking, Insurance, SICA & other related matters;
Corporate litigation before Company Law Board, BIFR, DRT, DRAT, SICA
Corporate due-diligence, compliance & Secretarial Audit;
Project viability report and market surveys;
Contract-negotiation, negotiation and settlement on behalf of various corporate and institution.
Employment Laws Advisory services
On labour matters including drafting of labour and work policy / strategy for effective compliance of applicable labour laws relating to workmen safety, insurance, provident fund, compensation etc.;
Drafting of employment contracts, confidentiality and other procedural agreements;
Advice on implications of labour laws in case of merger, acquisition & take over, closure, lock-out and retrenchment.
Handling labour litigations at all forums including matters related to retrenchment, provident fund, ESI, family pension and all other related disputes.
Advice on labour dismissal and employment benefits;
Auditing of labour records while advising client on employment / service agreement and revising the rules & regulations governing the employment of regular / contract labour.
Intellectual Property Rights
Our firm has got expertise in dealing with matters covering all aspects of Intellectual Property Rights, such as:
Drafting of overall IPR policy for registration and protection of their rights;
Registration of Trade Mark and logo including name search, registerability check, registrations, opposition, prosecution, civil and criminal prosecution for passing off / infringement;
Registration of all matters under Patents Law including opinion on registerability and duration, drafting of patent specification, application for registration, opposition, PCT application, licensing agreement, prosecution for infringement etc.
Registration and licensing of Copy rights and Design, opinion on registerability, infringement and prosecution;
Litigation in respect of Trade Mark, Patents, Designs, Copy rights and Domain name registrations;
Enforcement and guidance on risk mitigation policy to curb infringement of IPRs
Regulatory Approvals :
As apparent from the description of various services mentioned above, we obtain clearances and regulatory approvals for making investment in India, running business operation, obtaining Industrial license, letter of permission for SEZ unit, import of a specific item etc. from various approval authorities of India such as Foreign Investment Promotion Board (FIPB), Secretariat of Industrial Assistance (SIA), Reserve Bank of India (RBI), Directorate General of Foreign Trade (DGFT), respective SEZ Development Commissioner and other authorities. SEZ/ 100% EOUs/ STPI setups The Government of India is increasing number of SEZs as duty free export enclaves for export promotion and employment generation. Apart from that there is other scheme which offers tax incentives and work as duty free enclaves. Our firm offers wide range of services to both SEZ developers and the units under various schemes such as :
Preparation of concept note & project report for establishment of SEZ;s
Drafting of application for and obtaining the Letter of permission for units under SEZ, EOU and STPI schemes;
Execution of Legal Agreement and obtaining Green Card;
Permission for Private Custom Bonded warehouse and acceptance of Bond B-17 for import / indigenous duty free purchases;
Preparation & obtaining of CT-3 for duty free indigenous purchases and Procurement Certificate for imported raw material and C.G.;
Permission for Broad binding, DTA sales, Advance DTA Sales and Sub-contracting etc.;
Preparation and guidance on export and import procedures and systems including records, returns and formats under Excise, Customs, Foreign Trade Policy and Banking Laws etc.;
Registration under VAT and Service Tax and re-imbursement/ set off of the same;
Conversion under EPCG scheme and De-bonding of the unit under Customs and Foreign Trade Policy/ SEZ Act, 2005;
Litigation before Customs/ Excise authorities, Development Commissioner, Appellate Committee etc.
Secretarial Services
Setting up new companies.
Company incorporation
Acquisition of shelf companies
Registration of overseas companies
Preparation of business registration application
Company secretarial
Maintenance of corporate statutory records
Arranging and attending meetings of directors and shareholders and preparation of minutes
Filling of statutory documents with appropriate authorities
Nominee services
Registered office (where required)
Correspondence offices
Provision of business centre facilities